Tutorial
GSA Search Engine Ranker
Exporting catch all accounts
Firstly export your catchall emails from our website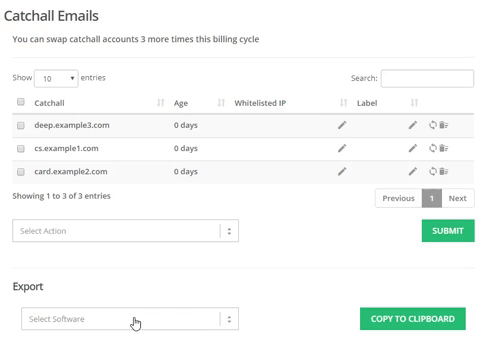 Exporting premium email accounts
In the Premium Emails menu you will need to enter the amount of premium emails you would like to generate and then click CREATE. Once that completes you select GSA Search Engine Ranker in the export dropdown.
Then import them into your project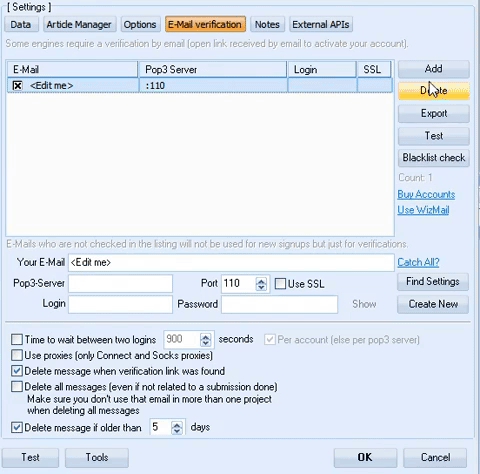 Tutorial
SEO Autopilot
Exporting catch all accounts
Firstly export your catchall emails from our website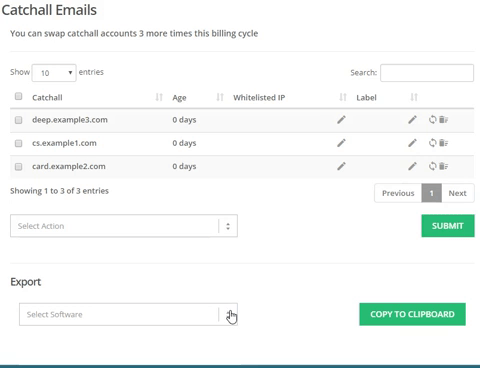 Then enter the catchall details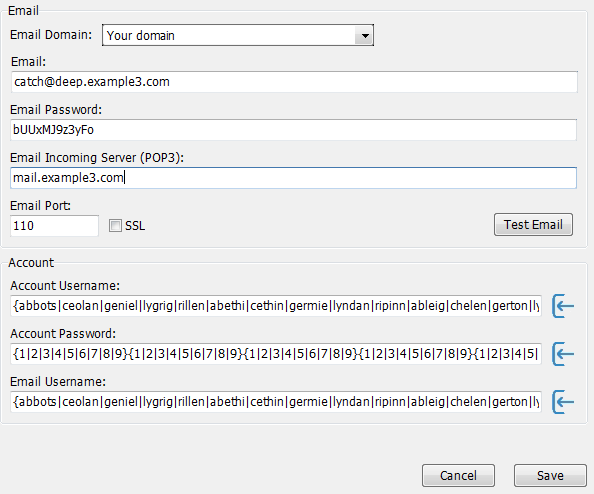 Tutorial
Common Error Messages
Invalid username or password
Check if you have enabled ip locking on your account and that the ip address matches also check that you have a valid subscription to our service and there are no payment issues.